GOLD COAST FAMILY PHOTOGRAPHY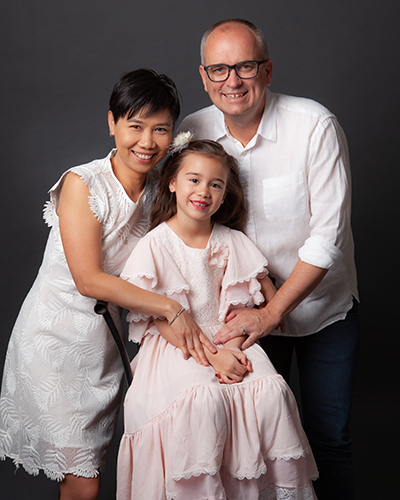 Round up the kids, wake up dad and pick up the grandparents, it's family photoshoot time! I mean, have you SEEN kids nowadays? They've got their own smartphones! And all that means is that it's a lot less effort getting them in front of a camera- they're already used to it.
Looking to capture a special moment between family, or simply after a fun way to get the fam' together on a sunny afternoon.
Gold Coast Glamour Photography offers fun, meaningful family photography sessions. 
"Family faces are magic mirrors. Looking at people who belong to us, we see the past, present, and future."
All the Wonderful Ways You Can Enjoy a Family Photography Session
Milestones– Capture life's most precious moments to keep and treasure for a lifetime. Pregnancies, partners or – new additions to the family are always a fantastic opportunity to snap a few shots. 
Reunions– "Where did grandpa wander off to now? And Timmy, stop pulling on your sister's hair!" Family reunions sure are a treat. But amid the chaos and confusion lies those special moments between siblings, parent and child or grandparents and grandchildren. Catch up with your loved ones for a family reunion photography session that won't make you want to run and hide.
Birthdays & Holidays– Ever sent one of those hilariously tacky family photo-themed Christmas cards around to your friends and family? No? Well, there's no time like the present! Have some fun with it and turn it into a day event- costume-shopping encouraged. Whether it's Christmas, Halloween or someone's birthday, there's always a reason to muck around with the family and get a few laughs out of it.
"Being a family means you are a part of something very wonderful. It means you will love and be loved for the rest of your life."
Why People are Choosing Gold Coast Glamour Photography for their Family Portraits
For over 20 years now, Kate from Gold Coast Glamour Photography has photographed thousands of people in all kinds of different settings and event setups.
We could bore you with the details regarding image format, resolution and file types. Still, we'd much rather talk to you about making you and your family feel comfortable and confident during your family photography session.
Welcomed into our Gold Coast Glamour Photography studio in Nerang, our professional hair and makeup artists will take excellent care of you if you have elected to use these services. Once you're prepped and ready, photographer Kate takes the floor and will have the entire fam feeling at ease
"It is the smile of a child, the love of a mother, the joy of a father, the togetherness of a family."
We had our family photoshoot today with the amazing staff, we could not be any more satisfied with how friendly, welcoming and professional she was to capture our family, I highly recommend for any family,self or momental capture plz come and see or contact them!! you will be so amazed and happy of what they capture for you ⭐⭐⭐⭐⭐ rating!! for sure 🤙🤙
Nathan Maccaz McCleery
'My wife and I had such an amazing time yesterday at our shoot—full of laughs and fun. Kate made us feel so relaxed and can't wait to see our final photos. Highly recommend having a shoot done.'
Damien Partridge
"Family is not an important thing. It's everything."

Contact Gold Coast Glamour Photography for a Zero-Obligation Consult & Quote Today!
Give us a call on 0437 197 506, send an email through to hello@gcglamour.com.au or fill out the form and let's have a chat about all your Family Photography needs.
Some things to consider before our consult are:
Number of people being photographed
When you would like your portraits taken
Whether you require hair and makeup services
What to wear- you may bring a couple of options for outfit changes!
What the goal is for your portraits
Gold Coast Glamour Photography | Gold Coast Family Photography
Lawrence Plaza – Unit 11/ 9-11 Lawrence Drive, Nerang QLD 4211