Gold Coast's #1 Luxury Glamour and Boudoir Photography Studio
LET'S TALK
Gold Coast Glamour Photography – The Empowering Experience Your Self-Confidence Is Begging For.
• Glamour • Boudoir • Corporate •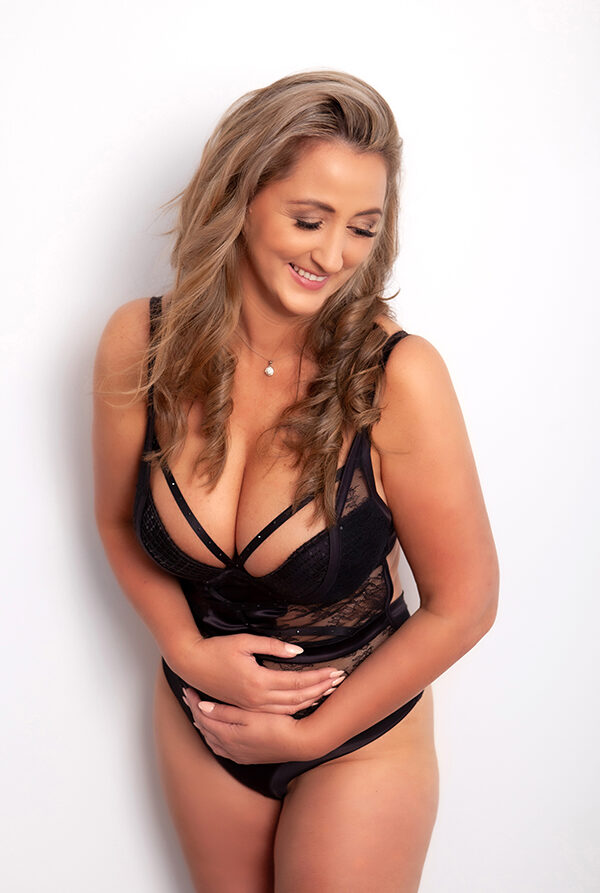 Let's get real, it can be difficult to feel fierce, sexy and confident when you're sitting around watching Netflix in the coffee-stained dressing gown you haven't changed out of in three days.
Gold Coast Glamour Photography is getting you up off the couch and into your favourite outfits with FULL hair and makeup services for the ultimate luxury photoshoot experience.
Celebrating the triangles, rectangles, pears, hourglasses and chocolate lovers. You'll look and feel incredible, confident & sexy no matter your age, shape or size.
No experience required. Boudoir shoots are meant to be fun! Sit back, enjoy yourself and let us make the magic happen.
If one-on-one isn't your style, bring your partner along for a boudoir or glamour couples shoot. Sparks guaranteed to fly.
You'll never unleash your confidence, glamour or full potential doing the same boring routine each day. So treat yourself today, because you're worth investing in.
Meet Kate the photographer and hear an incredibly inspiring story by our client Anna and how a boudoir shoot has helped her in her journey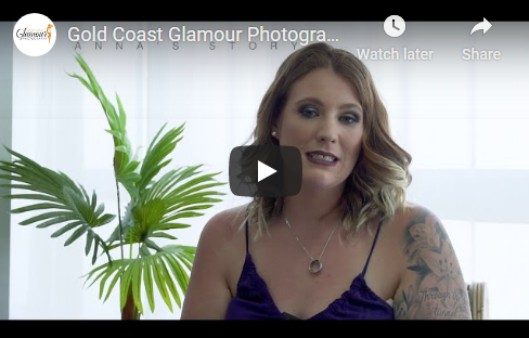 Contact us today to claim your Rebel FM offer – Limited Spots Available
What included in the experience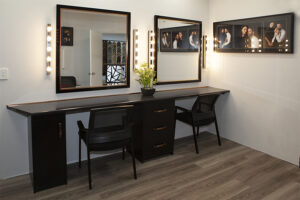 You know the scene in Cinderella where the Fairy Godmother waves her wand and suddenly she's in a sparkly ballgown with glass slippers and perfectly groomed hair?
Well, our team of experts at Gold Coast Glamour Photography are now your very own Fairy Godmother.
Indulge in a luxurious pamper-sesh with our professional hair and makeup artist and unmask the true allure behind your beauty.
While we may not have a pumpkin carriage, we do have a Hollywood glamour lighting setup for a warm, flattering glow.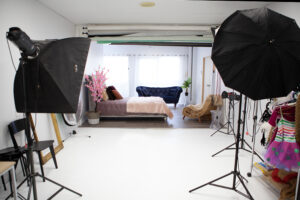 Now that you're looking and feeling amazing, let's capture that!
To eliminate stress and apprehension, our team will take the reins on your boudoir shoot. Over the next one to two hours, your comfort is our number one priority.
All you need to do is show up!
Plus, there's zero pressure to come up with your own poses- using our decades of experience, Gold Coast Glamour Photography vows to guide you through every step of the way so you aren't left feeling tense or awkward.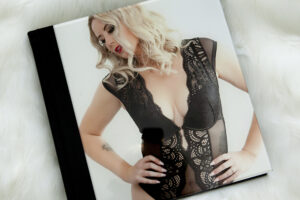 We've seen every kind of reaction when it comes to viewing the photos from your shoot- from gasps of surprise, playful giggles to the occasional need for a box of tissues.
(Hint: The photo albums make an incredibly intimate and special surprise gift for your partner!)
Let's Do This! I want to schedule a call