Frequently Asked Questions
The Luxury Boudoir, Glamour or Family Photography Experience including professional hair and makeup begins at $500.  We are here to help you through the whole experience so you can get exactly what you want. Email me to receive full pricing info or to schedule a free consultation! It's great to get to know everyone before their shoot and it's a great way to calm some nerves before your session!
I AM NOT A MODEL, AND HAVE NEVER DONE THIS. IS THAT A PROBLEM?
Over the years and hundreds of sessions, we have shot women, couples and families of all ages, shapes and sizes. No one comes in knowing how to pose, and everyone leaves with amazing pictures! Read some testimonials for examples of their experiences. You've hired us to make you look and feel the best you ever have, and we guarantee you'll leave with newfound confidence. Your only job: have fun and relax. We only ask that place your confidence in us. With amazing posing, lighting and direction, you will love your portraits.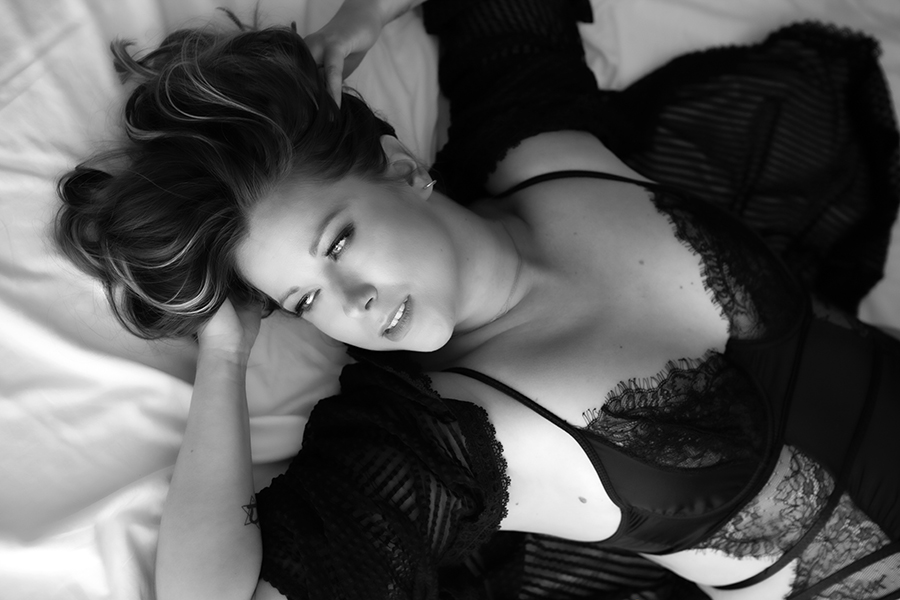 WILL MY PHOTOS BE ON THE INTERNET?
Not unless you say it's okay! Every client we feature on our website has given us written permission to post their images. Privacy is very important to us. If you decide you don't want them shared, that is completely fine. If you want to give permission, we'd LOVE to share them so other women, families and couples can get an idea of what the experience looks and feels like.
I HAVE PROBLEM AREAS, DO YOU PHOTOSHOP?
Yes! Photoshop can reduce or completely remove the most common issues.  After hundreds of shoots we've mastered the lighting and posing that is used to flatter your specific body type, and facial features and then Photoshop can then be used to perfect the images.
We shoot in our luxury commercial studio located in Nerang on the Gold Coast. Our studio has been designed to capture modern and stylish portraits for glamour, boudoir and family photography. You can enjoy your experience in total comfort with a dedicated makeup room, air conditioning, change room, bathrooms and large studio space. The studio itself has beautiful floors, amazing windows, multiple backdrops, modern furniture and some props such as Angel Wings, robes, mirrors, a bed and a chaise lounge giving your portraits a contemporary and modern feel. 
Please do! I highly encourage bringing a friend to your shoot and asking about our specials for booking with friends!
DO YOU OFFER HAIR/MAKEUP SERVICE?
Absolutely! Having your hair and makeup done is an integral part of your boudoir and glamour experience. In-house makeup and hair styling are available for everyone. Sit back, relax and chat with us before your shoot.
I NEED IDEAS! CAN YOU HELP?
Heck yes! We are here to help. Once your session is booked we can then make recommendations on attire and themes and give you easy ways of making it all come to life. 
I'M NOT SURE WHAT I WANT TO ORDER YET, CAN I DECIDE WHEN I SEE MY PHOTOS?
Yes! After your shoot, you will come back to the studio within two weeks to view your images and discuss product options. Once you decide on what you'd like to order (fine art album, luxury canvas wall print, etc), it takes about two weeks to edit the images and another four weeks for your products to arrive.
Ready to start planning your photo session?